Management – booking software – certified NF 203
OsmoGestionTM
Management of bookings (arrivals, departures, schedules, interactive plan, e-mails…)
Management of meters (electric, water….)
Management of the time share owners, owners
Venue booking management
Management of groups (seminar, family party…)
Management of equipment (cot, barbecue…) with specific automatic planning
Management of orders (bread, pizzas, themed meals…)
Management of gift boxes, gift cards
Management of cleaning
Management of meals day by day and by guest (full-board, half-board, special diets, allergies…)
Management of themed stays
Management of the children's club ages
The solution in detail
OsmoGestion™ is a central management software for all of your bookings and maintaining a view in real time of your financial and accounting statements (Insee statistics, tourist tax, VAT, deposits…).
OsmoGestion™ plans, manages, anticipates and builds loyalty in complete tranquillity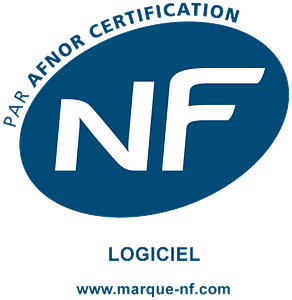 OsmoGestion™ certified NF 203 enables:
customer monitoring, the adjustment of your offers, an increase in profitability, the management of your contacts, as well as the opportunity of establishing forecasts;
relevant statistics for complete analysis of your results (occupancy rates, guest segmentation, forecasts….);
management charts; and
electronic management of documents and exchanges with guests.
Simplify your exchanges
Thanks to its connections with numerous partners, OsmoGestion™ facilitates:
the receipt of Internet bookings (Ctouvert, Reservit, Novaresa …),
sending guest data for cancellation insurance, guest satisfaction surveys (GuestSuites, Gritchen…),
opening the gates (Sovematic, Prestel…), and
the management of OsmoKey™ connected locks.
Central and simplified administration management to increase your efficiency
OsmoGestion™, certified NF 203 software, facilitates the management of your administration duties (Insee statistics, tourist tax, VAT…) and enables data export to numerous accounting software programs (Sage, Ebp, Ciel…)
Management of points of sale
In addition to and in connection with its OsmoGestion™ solution, Osmozis offers comprehensive software for central management of the points of sale of your site. OsmoVentes™ is a receipts-based software for order-taking, management and stock, dedicated to all types of commerce (shops, grocery, rental outlets…) and for catering (restaurant, snack bar, bar, cafeteria, brasserie…).
Thanks to the interconnectivity of this software, reduce cash-handling on your establishment:
Transfer purchases to your overall end-of-stay invoicing.
Your guests can have individual cards and pay for their purchases at the end of the stay.
We solve
your everyday problems
I want a high-performance solution to manage my booking flow, as much for individuals, groups or time-share occupiers
I want a central management solution, linked to my points of sale to manage overall invoicing of my guests at the end of the stay
I want to be able to manage all of the schedules/requirements of my guests during their stay (specific facilities, meal menus, children's club bookings, venue bookings)
What they say about it
à propos d'OsmoGestion™
OsmoGestion is more than a traditional PMS (Property Management System). It has unique functionalities thanks to personalized developments made over the years with the developers, Osmozis.
The staff in Technical Support take care of you, and were cheerful and available, when we needed them. Thank you to them. Keep up the good work.
Take 2 minutes,
it might be
worth it
la pena.