Cash register certified NF 525 software
OsmoVentesTM
Management of stock, customer accounts, receipts
Order-taking on-site or on the move, using the sales screen
Venue management, order forms
Staff I.D.
Sales monitoring and statistics
Export to accounting software
Real-time monitoring
The solution in detail
OsmoVentes™ is a cash register, order taking and stock management software dedicated to all types of shops (the shop, grocery, hire point…) and for catering (the restaurant, snack bar, bar, cafeteria and brasserie…).
In conjunction with the OsmoPay™ service, your guests will be able to pay for all of their purchases entirely simply, using their RFID bracelet.
OsmoVentes™, flexible management to facilitate client relations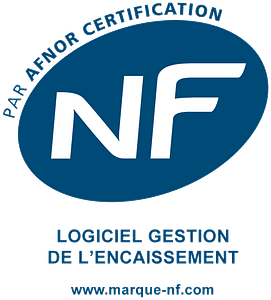 OsmoVentes™, certified NF 525 software, simplifies your everyday management with:
entirely personalized sales screens,
staff identification by DALLAS keys,
stock management using the item alert system,
the management of receipts,
the management of pre-paid or non-pre-paid guest cards,
the management of customer accounts,
closure of the till by cashing up,
venue management*,
taking orders on-site or to take away*,
monitoring table progress with an alert*,
automatic sending of orders to the various points of preparation*, and
management of splitting and guest accounts.
OsmoVentes™ enables relevant monitoring of your sales:
daily statistics so as optimize your opening times,
statistics by product family and sub-family,
monitoring the overall turnover or turnover by salesperson, and
automatic data export for your accounting.
*Version dedicated to Catering
Perform your service
Combine OsmoVentes™ in your pocket for:
quick ordering on the terrace, and
simplified customer relationships thanks to displaying dishes in multiple languages and with a photo.
A developing service to optimize your management,
regularly upgraded, OsmoVentes™ has developed to adapt to the conditions and constraints inherent in your operations and new buyer behaviour. This takes account of:
the configuration of each user profile (digital rights management, right-handed or left handed…),
completely personalized sales screen with photos of all your items,
staff I.D.using Dallas keys or a magnetic card and schedules (sales history, visitor numbers…),
daily management charts (sales, accounting and financials),
stock management with an alert system for each item, linked to the till
registering items by bar codes,
interactive table plan on a photo*,
simplified payment (opening several bills simultaneously, sharing of bills, multiple payments, account or pre-paid customers)*,
printing order tickets, depending upon the location of preparation (bar, kitchen…)*,
alert system for monitoring table progress*,
displaying dishes with photos translated into several languages using the Pocket on-board system*,
and the commercial operations service (discount voucher, reduction, promotion offers…) in conjunction with the OsmoGestion™ software
*Version dedicated to Catering
We solve
your everyday problems
I want a high-performance solution, to take orders and receive payments at my point of sale
I wish to be able to record items and manage my stock with my sales software
I wish to generate sales, accounting and financial management charts
I would like my holidaymakers to pay for items consumed at the end of the stay
What they say about it
About OsmoVentes™
"The OsmoVentes software was the obvious solution to complement our personalised OsmoGestion solution. Adaptable to our various points of sale, in particular in the restaurant area, the use of tablets, directly connected to the PMS is a real time-saver for our waiters and waitresses, as well as its easy-to-use interface on the tills. The availability of the support and development teams complements this software, that I recommend in every respect! "

I am interested in this solution, I would like an adviser to call me back
I am interested in this solution, I would like an adviser to call me back