For more than 15 years,
we have made
connected tourism possible
million satisfied holidaymakers use our services
million euros in turnover
The company
Values and expertise
Depuis plus de 15 années, les femmes et les hommes d'OSMOZIS, animés des valeurs que sont la transparence et l'authenticité, mettent leur expertise technique, leur capacité d'innovation, leur énergie et leur dynamisme au service des clients.
Spécialiste de la transformation numérique des campings et résidence de vacances en Europe, OSMOZIS propose aujourd'hui à ses clients des solutions complètes d'optimisation et de gestion dématérialisée de leur centre de vacances.
En 15 ans, le Groupe a construit, acquis un parc installé, et possède près de 30 000 équipements WiFi/LoRaWan sur environ 2000 sites en Europe.
L'offre OSMOZIS est une solution complète de services connectés pour les espaces de vacances (accès Internet Haut Débit pour les vacanciers et services connectés professionnels pour aider les exploitants) construite sur la base des technologies innovantes dans l'Internet des Objets embarquant des technologies d'architecture brevetées en Europe.
Au titre de l'année 2019, l'index égalité professionnelle entre les femmes et les hommes d'Osmozis en France est de 81/100.
Pour l'année 2020, l'index global est non calculable.

History
An excellent adventure…
Thanks to both its innovative and targeted acquisitions, Osmozis has pursued the transition from its Wi-Fi components manufacture business model for campsites and as an Internet provider, towards comprehensive digitalization of management solutions and the optimization of holiday centres.
Some key facts
2005
Creation of the company
Gérard Tremblay and Yves Boulot founded Osmozis, with the business idea of offering a Wi-Fi system for tourism locations.
2008
Wi-Fi terminals
Development of the first terminals using a proprietary technology.
2012
OsmoCam
Development of a wireless video-surveillance solution.
2014
Spain
Opening the first Osmozis subsidiary company in Spain.
2017
OsmoKey
Launching of the first connected locking solution for the campsite world.
2017
Acquisition of Logmis
Acquisition of a specialist software publisher for campsite and holiday resorts management, to strengthen its offering of connected services dedicated to tourism professionals.
2019
Acquisition of E-WI-Médiawifi
With the strength of around 15 collaborators, E-WI-Médiawifi were managing a network of more than 8,000 Wi-Fi terminals, over 600 sites covering 50,000 pitches.
Organization
Sections of the company involved in decision-making…
It sets out the company strategy, its mission and values.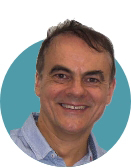 Gérard Tremblay
Chairman and Managing Director
Co-founder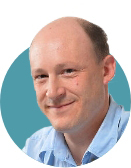 Rémi Soulage
Director of Technology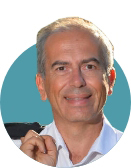 Yves Boulot
Assistant CEO
Co-founder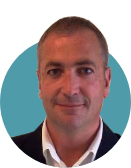 Pierre-Benoit Labbé
Deputy Managing Director
The Improvement Committee
It is comprised of the main directors and department heeds and receives from across the employee base improvement proposals which might relate to all spheres of the company. The committee meets regularly to review suggestions, and decide whether or not to adopt them.
It brings together professionals having a wide experience of management in the holiday resort sphere. This committee offers the Board of Osmozis areas of product development so as to make life easier on holiday resorts, by taking account of simplicity, efficiency, barriers to adoption and costs.
…and highly motivated teams.