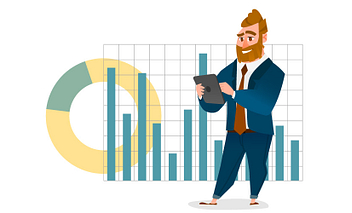 Management of maintenance interventions
OsmoCheckTM
Software solution for maintenance tasks
Compatible with any media (mobile/tablet/PC)
Planning of tasks and management of tickets
Real time monitoring
The solution in detail
So as to make easier and optimise maintenance management, tracking technician interventions in real time, and ensuring reactivity, Osmozis offers the OsmoCheck™ solution.
Installed in a day, your OsmoCheck™ solution is quickly operational, its operation is entirely ensured by the Osmozis technicians.
OsmoCheck™ has visibility over all operations, flexibly acting and reacting.
Supported by its Wi-Fi Multi-Services network, OsmoCheck™ enables all actions to be computerized. It rapidly processes incidents in an almost instantaneous way, ensuring better monitoring of your teams.
Entirely configurable and simple to use, OsmoCheck™ enables flexible management of all technical interventions, whether one-off or regular. OsmoCheck™ generates a range of statistics, to measure and improve the technical management of your site.
A flexible service, an integrated global management
Technical description:
Runs on all types of terminal (PC, tablet, smartphone)
No uploading of an application needed
Optimized task planning
Reactivity of teams
Perfect time management
Tracking in real time of requests in progress and the processing of interventions
Control of ticket management
Global view and analysis of interventions
Transparency between services
Maintenance and schedule statistics
We solve
your everyday problems
I wish to make maintenance interventions more flexible
I wish to improve reactivity for interventions
I wish to track all interventions in real time
What they say about it
About OsmoCheck™
"The OsmoCheck solution provides peace of mind and accuracy in the management of staff interventions.
In the high season, when equipment breaks down in a mobile home or a malfunction is detected, the alerting and the management of the intervention by the campsite teams was not always obvious.
Thanks to the Osmozis system, I am able to monitor the interventions, across my various technicians. The results of interventions are displayed in real time, on dedicated software. They are very easy to understand, which enables me to have global remote control.
The equipment has brought real peace of mind to managing interventions! "

I am interested in this solution, I would like an adviser to call me back
I am interested in this solution, I would like an adviser to call me back